The Association of Municipalities of Ontario's Annual Conference kicked off in Ottawa today with President Lynn Dollin calling for a 1% sales tax devoted solely to local infrastructure services such as roads, bridges and transit.
Municipal governments are working around the clock to provide critical services, like good roads, clean drinking water and safe communities, but growing needs and costs are putting too much pressure on property taxes. AMO estimates that municipal governments face an annual shortfall of about $4.9 billion dollars for the next 10 years to maintain current services and address the infrastructure gap. More information is available at www.thelocalshare.ca.
"We've done our homework, and it's clear that property taxes can't keep up with growing local needs," said Lynn Dollin, President of the Association of Municipalities of Ontario. "Municipalities have been funded the same way for decades. Obviously, times have changed and if we want to build communities for the future, municipal governments need a greater local share of tax dollars."
The Conference is Ontario's top educational forum for municipal governments, attracting more than 1,900 participants and injecting almost $3 million into the local Ottawa economy. This year's program features more than 60 plenary sessions, reflecting the broad scope of municipal responsibilities. Key topics include infrastructure and transit, the digital and sharing economy and marijuana legalization.
Conference highlights for today, Tuesday, August 15 will include:
1:30 p.m.

– The Honourable Kathleen Wynne, Premier of

Ontario

2:00 p.m.

– Goodbye OMB – Plenary session on the Ontario Municipal Board

2:45 p.m.

–

Andrea Horwath

, Leader of the Ontario NDP

3:35 p.m.

–

Patrick Brown

, Leader of the Ontario PC Party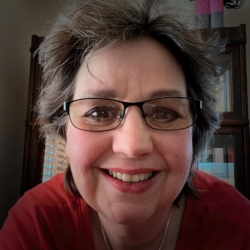 Latest posts by Brenda Stockton
(see all)