Jun 22, 2017 @ 09:28
Four retiring Algoma District School Board (ADSB) Principals were acknowledged at Tuesday night's board meeting and were presented Principal Emeritus.
Marg Dodds – Marg Dodds has been a teacher and administrator for 30 years, having begun her career in 1987. She was a teacher at Anna McCrea and William Merrifield; a VP at East View and Rosedale; and a Principal at Prince Charles, Etienne Brule, Pinewood, Mountain View, and most recently, Northern Heights.
Anyone who has known Marg has been blessed with her unbelievably positive attitude, strength and ability to brighten one's day. Marg led by example, advocating for all and always ensuring the best interest of students and staff. Her ability to see the positive in everything has allowed her to quickly implement steps towards solving problems. Nutrition programs were the top priority at Marg's schools as she made it a point to ensure kids' bellies were full every day so they had enough fuel to learn. Marg was also instrumental in the development of the Nicola Goddard Memorial Park on the grounds at Etienne Brule School. She will be remembered for her Bucket Filling Philosophy and as a strong ADSB mentor and "go-to" Principal.
Laurie Forbes – Laurie Forbes started her career with Algoma District School Board 1989. She taught at Alex Muir, East View and Parkland. She became a Vice Principal and moved to Elliot Lake to be the VP at Central Ave.   As a Principal, Laurie has been at River View and Isabel Fletcher where she will complete her duties in a few short weeks.
Laurie is a private person but she has made a significant positive impact on many. Laurie believes in students and has always looked for and used valuable teachable moments to right-side upside-down character. Laurie is a huge advocate for the underdog and loves to give to others. She is a special gramma, committed daughter, caring aunt, dedicated and nurturing mother. This retirement will allow Laurie to be with her family and they are so excited to have her with them.
Petar Kusic – Petar Kusic's career in education has been bookended by Sir James Dunn Public School starting when he was just a wee lad of 4 years old and culminating as the current Principal at the school. Throughout the years, Petar has taught at both the elementary and secondary level, and has worked in administration at both levels as well. The majority of his career was in his hometown of Wawa with just a few short years in Southern Ontario. Petar has always made sure that school was enjoyable for students. From having his curly locks shaved in front of the whole student body, to dedicating hundreds of hours to coaching a wide range of sports to entertaining everyone with some silly "Dad" jokes. Mr. Kusic is well aware that these types of activities and events help to contribute to school morale, which in turn, improves academic achievement as noted by Michipicoten High School receiving the Bette M. Stephenson Recognition of Achievement Award for excellence while Petar was at the helm of the Viking Ship.
Mark Zorzit – Mark is retiring as Principal of Adult, Alternatives and Continuing Education Programs with the ADSB. He began his career in 1987 teaching in the technical trades' areas after working in construction for Samson Construction as a construction foreman for several years. At that time, technical teachers were in short supply and Mark was released from Teachers College at Queens University early so he could teach for the Central Algoma Board of Education. He was hired by the SSM Board in the fall of 1987 to work at Alexander Henry.
He worked at every school in the system and completed a Bachelor's Degree from Nipissing University in Canadian Law, his Principal's Qualifications in 1999 and a Master's Degree in 2005 along with several additional qualification courses along the way.
Chair Jennifer Sarlo and Director Lucia Reece congratulated Marg, Laurie, Petar and Mark on their accomplishments and thanked them for their professionalism and insight over the years.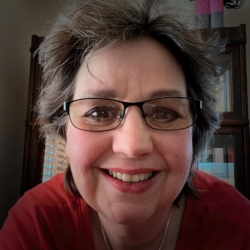 Latest posts by Brenda Stockton
(see all)