The Congregation welcomes everyone to worship at First United Church. 
Services are held on Sunday at 11 a.m. 
If anyone has a question or concern please leave a message on the answering machine
 at the Church (705) 856-2926.
On Sunday, June 11th, members of the Congregation travelled to 
St. John's United Church in Marathon. We were made 
to feel really welcome. Lorna C., helped 
serve Communion and the Choir's Anthem 
was warmly received. 
On Sunday, June 25th – Morning Worship will be led by U.C.W. 
to celebrate the 55th Anniversary of its founding. 
Jane Shamess, our first President hopes to join us. 
The  Sacrament of Holy Communion will be celebrated. 
A Pot Luck Lunch will follow in the Family Room – sandwiches, salads & dessert.
On Sunday, July 2nd – To celebrate Canada's 150th Birthday, an Interdenominational Worship Service 
has been planned by the Clergy of the Town.
 It will be held outdoors at the Lady Dunn Health Centre at 10:15 a.m. Please b
ring  your own chairs and picnic lunch.
On Thursday, September 26th, the Fall Thrift Shop will begin at 5 p.m. 
ALL Donations are gratefully accepted.
May we sense the presence of God wherever we go.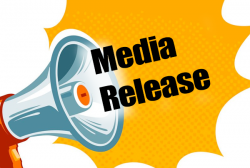 Latest posts by This Media Release
(see all)