This year's 17th Annual Blackfly Run is a special one. Not only because it is the 17th run, on the 17th day of June, in 2017…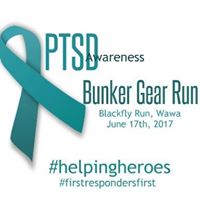 …no it is very special this year, because one of our Wawa Volunteer Firefighters is donning his bunker gear about fifty pounds worth, and running a 10km marathon #helpingheroes; although he does admit that heat will play a role.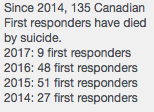 When asked why he would take on this challenge, Chris responded, "My reason 135.  Since 2014, 135 Canadian First responders have died by suicide. I feel that running in Wawa Black Fly Run in full gear was probably the best way to draw the most attention to PTSD in first responders in our community. There is little awareness, prevention, education, and training for PTSD and first responder in Ontario. The Ontario government has just recognized it as being a work related Illness. On April 5, 2016, Ontario passed legislation called the Supporting Ontario's First Responders Act First Responders deal with traumatic events repeatedly that are unimaginable to those outside of emergency services."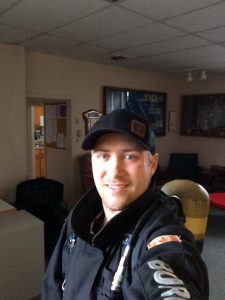 He continued to explain, "Working in a dangerous or highly stressful environment can put your Mental health at risk as much as your physical health. First Responders are confronted with violence and trauma, death and are exposed to unfixable suffering. First responders are at least twice as likely to suffer from PTSD, depression, compassion fatigue, isolation, nightmares, uncontrollable memories, persistent fear and severe anxiety, issues with alcohol and drug use, and suicide and other mental health concerns. And are often left with significant emotional and mental trauma, also known as PTSD. First responders are human and need help too."
If you want to support Chris, you can purchase a wristband for $5.00 and/or a shirt for $20 each. The monies will go towards PTSD First Responders Awareness Training and Education for Emergency services, and The Lady Dunn Health Centre Foundations Mental Health Program.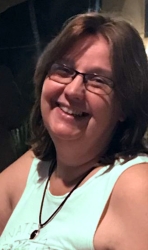 Latest posts by Brenda Stockton
(see all)