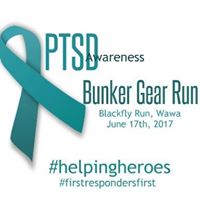 Despite the pouring rain, Chris Burry completed his 10km run in 1:06:50.17. That doesn't seem like much, but Chris is a volunteer firefighter for the Wawa Fire Department, and he did the run in his bunker gear!
Chris explained that he took on this challenge to draw attention to PTSD. Since 2014, 135 Canadian First Responders have died by suicide. Only recently (April 5, 2016), Ontario passed legislation called the Supporting Ontario's First Responders Act.
His run raised $1080 to date, and he is still waiting for some more pledges to come in. Chris was also selling wristbands and t-shirts. The monies will support the mental health program at the Lady Dunn Heath Center And Wawa Family Health Team, by helping to fund PTSD Awareness Training and Education for emergency services within our community and surrounding area.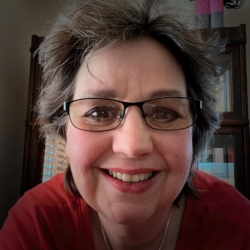 Latest posts by Brenda Stockton
(see all)