May 15, 2017 @ 09:45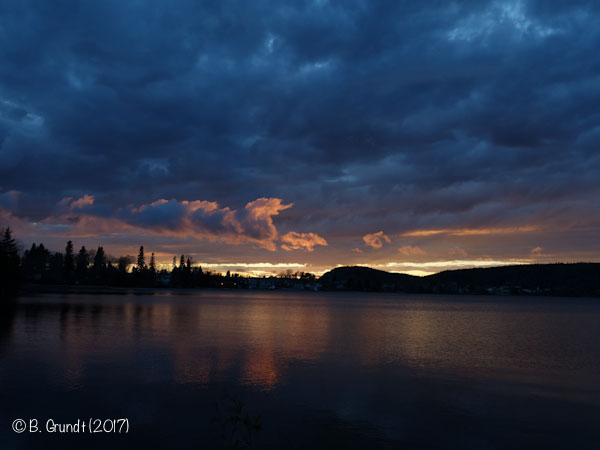 It was the end of a beautiful day, bright and sunny although tinged with a cool breeze. Made yard work easy to do that cool breeze. Dinner was delicious, a pork shoulder that had been smoking all afternoon, teasing us with wafts of cooking meat. Once dinner was done, and dessert served, we enjoyed some conversation – then called it an evening. After our company left, we stepped out onto the back deck to see the remnants of the day glowing in the sky. I thought I'd take a drive out to William Teddy to see what it would look like over the lake. Was there enough colour left in the sky to photograph?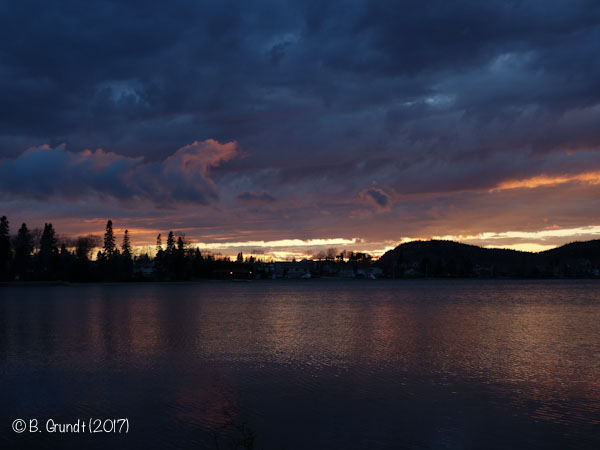 To my suprise there was still some colour. Clouds backlit with gold, others looking like they were tipped with fire.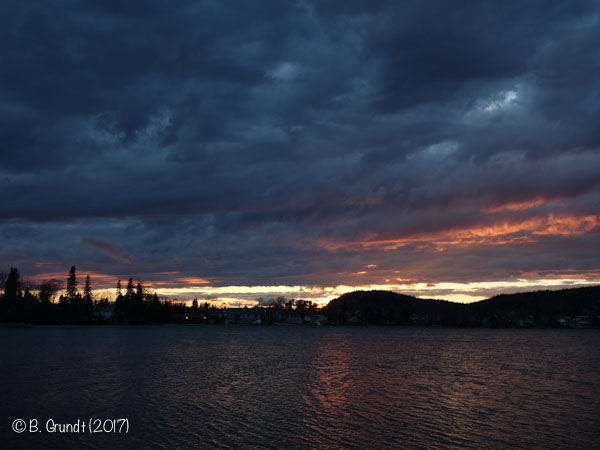 As the sun continued it relentless journey to the horizon, Jacob's Ladders formed to the north and south of the setting globe. The colour was fading fast, so I headed home. As I got to the intersection of Main/Broadway and Mission Road, I could see that there was still colour to the south. In fact, most of the sky still had colour by the horizion. To the Goose I drove.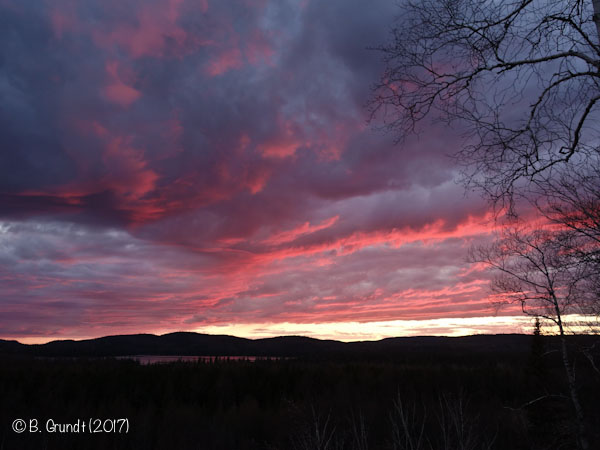 Over looking the Magpie Valley, the Goose watched with me as most of the sky was ablaze with fiery tipped clouds. These too though, only glowed for a couple of minutes. The sun was only minutes away from the horizion, and dusk.

My last shot was a panoramic. If you look at it with a little fancy in your eyes, you can see a bird flying towards Lake Superior, wings and tail catching the sun.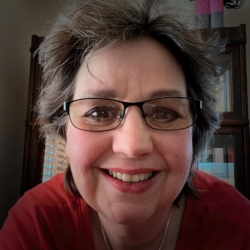 Latest posts by Brenda Stockton
(see all)