Wednesday during question period, Ontario NDP Health critic MPP FranceGélinas demanded answers from Premier Kathleen Wynne regarding the tragic case of 87 year old Ralfina Dillerop of Brampton, Ontario. Dillerop waited five long days in the Emergency Department at Brampton Civic Hospital, Ontario's busiest ER, before finally being admitted to a bed. She subsequently passed away while receiving treatment at the hospital.
"Ms. Dillerop's family was told by her doctor that the long hallway stint left her severely dehydrated and actually worsened her respiratory condition," Gélinas told the Liberal premier today in the legislature. "Does the premier see a connection between her years of frozen hospital budgets and cuts to front-line health care workers and heartbreaking stories like Ralfina's?"
The vice-president of Medical Affairs at Brampton Civic Hospital told CTV journalists that the hospital is overburdened by the large number of patients coming into the emergency department every day. The ER sees an average of 400 patients per day, which is 160 per cent more than it was designed to care for.
"The hospital has said that they need at least 200 more beds in the short term, and more than 600 in the long term, essentially another hospital – just to keep up with the demand for care," said Gélinas. "Does the premier plan to fix this crisis that she and her government have helped create in Brampton and across the GTHA?"
Wynne's latest budget allocated $300 million less than what hospitals said they needed just to maintain the already-squeezed status quo.
The Ontario NDP has committed to providing Ontario's hospitals with stable, predictable base funding that keeps up with both population growth and inflation if the party forms government in 2018. In addition, NDP Leader Andrea Horwath has demanded a moratorium on the layoff of nurses from hospitals, citing the need to preserve quality, front-line health care, and reverse the damage done by Wynne and her Liberals.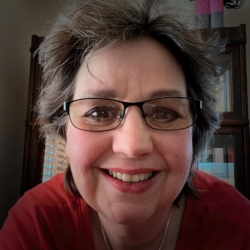 Latest posts by Brenda Stockton
(see all)