To simply say the last few weeks have been jam packed here in Queen's Park would truly be an understatement if ever there was one. And just to add to this excitement, I'm sure you are well aware Kathleen Wynne finally called for a long awaited by-election in Sault Ste. Marie after their MPP resigned before Christmas.
May 8, 2017 @ 13:22
While it's true that how the people of the Sault cast their ballots does not directly affect the people of Algoma-Manitoulin, without any doubt Andrea Horwath and my fellow New Democrats are delighted for this opportunity to discuss the current situation the people of Ontario face and how the NDP would go about improving life for all Ontarians. The Wynne government has done enough damage to Ontario. What our families need right now is affordability. They need their hydro bills to come down, and stay down. People need Liberal cuts to health care to stop. We're all feeling like we've been pushed to the tipping point — and New Democrats are ready to do something about it.
At our annual party convention held at the end of April, Andrea outlined the NDP vision that we would work from if chosen to form Ontario's next government. Our vision is one that shares the priorities of typical Ontarians and our action plan is designed to make it easier for everyday families to build their lives here. On the streets we already are finding that our plans are resonating and are fueling real public engagement,
One of the plans that we have just released is for a new universal pharmacare program in this province. Our pharmacare program is designed to help all Ontarians, not just those few who are under 25 years of age. It is based on the premise that an ounce of prevention is worth a pound of cure. It will mean lower costs, less worry, and better health for everyone. It will mean fewer emergencies and fewer people in ERs. It will mean we can save lives.
An NDP pharmacare program would start off by providing universal drug coverage for all Ontarians by covering the most commonly prescribed essential medicines. Statistics show that today one in four people in the province aren't taking the medication they need simply because they can't afford it. They walk out of doctors' offices with prescriptions in hand that they know they won't be able to purchase. And all the while, Kathleen Wynne dithers on what to do to reduce the horrendous hospital overload. We have personal accounts from patients who testify they were placed for days in hospital hallways, TV and visitor lounges and even literally in closets. One lady recently told Andrea that she had to share one hospital room with 14 patients in it. How can we expect doctors and nurses to work and people to heal under such conditions?
Despite what she says, clearly Premier Wynne doesn't get it. For that matter, neither does Conservative leader Patrick Brown. The Conservatives offer us no solutions to help see us through this current mess. Brown tells us they hope to release their policies this November before their party convention. Regardless, all you need to remember is that Patrick Brown will do what all conservatives always do and have ever done. They help big companies, they help the privileged few at the very top, and they cut and privatize the public services that all the rest of us are counting on.
On the education front, a recent report by an organization called People for Education says that under this Liberal government, Ontario school boards have recommended closing 121 of our schools over the next three years. According to the Ontario Alliance Against School Closures, Liberal Education Minister Mitzie Hunter has confirmed that up to 300 schools are currently under review for closure, but the Alliance says their estimate is double that at 600 schools. Furthermore, they confirm that these closures will certainly hit rural and northern communities like ours the hardest.
The people of Ontario deserve to know what the parties and their leaders stand for and what they plan to do if the people give them the opportunity to form the next government. To get a preview I suggest we take note of what happens between now and June 1st next door in Sault Ste. Marie's by-election.
As always, please feel free to contact my office about these issues, or any other provincial matters. You can reach my constituency office by email at [email protected] or by phone at 705-461-9710 or Toll free 1-800-831-1899.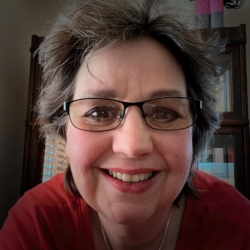 Latest posts by Brenda Stockton
(see all)