May 3, 2017 @ 11:02
More help is on the way this spring for more lower-income Ontarians to help manage the cost of their electricity bills. Beginning May 1, eligible consumers will see their monthly rate assistance through the Ontario Electricity Support Program (OESP) increased by 50 per cent. The assistance boost translates to an additional $180 to $300 per year for households, depending on their size and annual income. Eligibility thresholds for household income and size will also be broadened, extending assistance to more consumers.
"The Ontario Energy Board (OEB) designed and implemented the OESP to help protect vulnerable consumers and provide support for those who need it most," says Rosemarie Leclair, OEB Chair and CEO. "We encourage customers who want to find out more to contact us, their utility or an OESP intake agency to see if they qualify for assistance."
For example:
A one-person household earning $28,000 or less could now receive $45 per month.
A four-person household earning under $48,000 (up from $39,000) could now qualify for $40 per month.
Households with seven people earning a total of $39,000 or less could receive $75 per month.
Consumers can visit www.ontarioelectricitysupport.ca or contact OESP to find out more about the changes and eligibility criteria.
Since it was launched by the OEB on Jan. 1, 2016, the OESP has provided monthly on-bill credits to more than 153,000 lower-income households. The OEB, which administers the OESP program, expects expanding eligibility for OESP will help many more Ontarians receive assistance with their electricity expenses. Single low-income consumers who receive the lowest OESP credit amount will get an increase to $45 per month from $30, beginning May 1. This adds up to $540 in assistance over the course of one year.
Consumers who live in homes which are electrically heated, or who rely on medical devices requiring a lot of power, qualify for a higher level of OESP assistance. Indigenous consumers also qualify for a higher level of assistance. For example, a three-member household earning between $39,001 and $48,000 could now qualify for $52 per month, under broadened OESP eligibility thresholds.
Consumers already in the program will automatically receive a credit adjustment. Others can check to see if they are eligible for assistance under the new program at OntarioElectricitysSupport.ca.
In addition to OESP, the OEB also operates the Low-income Energy Assistance Program (LEAP) providing emergency, one-time, financial assistance to qualifying low-income customers who are behind on their electricity bills and facing disconnection. Those who qualify may receive up to $500 for each of their natural gas and electricity bills or up to $600 if the home is electrically heated.
The OEB has rules in place to ensure all electricity customers across the province are treated fairly when it comes to customer service. Utilities have to follow special rules that give qualifying low-income households even more protection, such as waiving security deposits and allowing longer payment times under arrears payment plans.
For more information, consumers can call OESP at 1-855-831-8151 (toll-free) or visit the website at www.OntarioElectricitySupport.ca. Information is also available at the OEB's website at www.oeb.ca.
The Ontario Energy Board is Ontario's independent energy regulator. Our goal is to ensure Ontario's energy system remains sustainable, today and tomorrow, and that your energy rights are protected. As Ontario's independent energy regulator, we're here to champion your energy rights. We actively work on your behalf to:
Set the rules for energy companies operating in Ontario
Establish energy rates that are reasonable
License energy companies
Monitor the wholesale electricity market and energy companies
Develop new energy policies and provide unbiased advice to government
Give you tools to help you become energy literate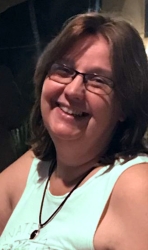 Latest posts by Brenda Stockton
(see all)