NDP Economic Development critic Catherine Fife said that while an in-depth review of Ontario's Energy Board is urgently needed, Ontarians don't have faith in the Wynne Liberals to follow through on much needed reform to the province's hydro system.
"By announcing this review, Kathleen Wynne is acknowledging what Ontarians have been saying for years: Ontario's energy system is broken, and change is long overdue," said Fife. "The problem is that the Wynne Liberals have continued to double down on privatizing our hydro system and lining the pockets of their wealthy investor friends, instead of making changes that actually benefit hard working families. What's even more disappointing is the Liberals kept insisting everything was okay because the OEB had oversight, but now they are admitting that the OEB is broken."
According to Fife, meaningful reform of the OEB needs to include giving the Board greater authority to audit rate applications, and needs to include greater representation for ratepayers and consumer advocates on its board of directors. Most importantly, a reformed OEB needs to focus on making bills more affordable for business and families instead of rubber stamping rate increases.
"Andrea Horwath and Ontario's New Democrats have been calling for an overhaul of the OEB for some time," said Fife. "Obviously Kathleen Wynne is finally getting the message – conveniently close to the next election. But she can't be trusted to make changes that will actually offer Ontario families hope."
The NDP plan for hydro includes bringing Hydro One back into public ownership – a measure that would offer 30 per cent rate savings for all Ontarians, and ensure that public good is the first priority of Ontario's power system, not private profit. Fife and the NDP have also promised to do away with unfair time-of-use billing practices, and punitive delivery charges.
"Ontarians deserve a premier that focuses on what matters most, including a hydro system that helps build this great province up, instead of forcing families to choose whether to heat-or-eat," said Fife. "New Democrats have a plan that offers real hope for Ontarians, including meaningful reform of the OEB."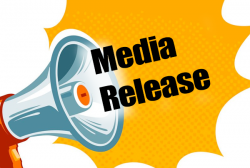 Latest posts by This Media Release
(see all)