Apr 16, 2017 @ 13:09
The Wawa Men's Annual Bonspiel was held April 7th- 9th with 24 teams participating. Thanks to Club President Jim Hoffmann and Secretary-Treasurer Yvan Besner who organized the event. Thanks to all the participants, Michelle and Pat for a great meal, the ladies who BBQ'd the steaks, the volunteers at the entry desk and at the door prize table, the refreshment servers, the ice sweepers, and the staff at the Community Centre.
A special thank you to our guests John Morrison, Spike Spreng, Henry Hechler, Frank McRae and Louis Dereski– veteran curlers who remember playing on two (2) sheets of natural ice in a wooden building behind the hospital. Thank you, John Morrison, for providing some background history on 70 years of curling in Wawa.
It was a great weekend and plans will begin shortly for the 2018 Men's Bonspiel.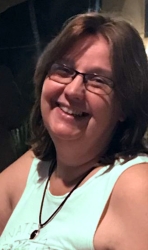 Latest posts by Brenda Stockton
(see all)