Apr 12, 2017 @ 11:20
Tuesday, April 11, 2017; during question period, NDP Energy critic Peter Tabuns grilled Premier Kathleen Wynne over her failure to take action on soaring hydro prices, raising the case of Krysta Meecham-Robertson, whose $800 per month income is more than half wiped out by a $450 monthly hydro bill.
"Premier Wynne hasn't taken a dime off people's hydro bills," said Toronto-Danforth MPP Peter Tabuns. "Advertisements paid for with public money don't put food on the table for people like Krysta."
Krysta, a resident of Nipissing, already takes advantage of the Ontario Energy Support Program, the Rural Rate Protection program and is exempt from being charged for debt retirement.  She still has to choose between paying her hydro bills and buying food.
"Clearly the premier and her Liberal government aren't doing enough for people like Krysta," said Tabuns. "When will the premier stop with the partisan posturing and actually present a detailed plan in this legislature to fix the mess she has helped create in our hydro system?"
The NDP recently released a plan to lower hydro bills for people like Krysta by up to 30 per cent. The plan reverses the Liberal government's costly privatization in our hydro system, and offers a number of immediate steps and long-term fixes to the hydro system to keep rates down – including putting Hydro One back into public hands.
"Our plan will cut bills immediately, and bring an additional $7 billion in dividends to the province by stopping Premier Wynne's wrong-headed sell-off of Hydro One. That's money that can be used in schools and hospitals," said Tabuns. "Last week, the Wynne Liberals and Conservatives blocked the opportunity to make that bill cut happen quickly. The time for action to help Krysta, and all those paying huge hydro bills, is now."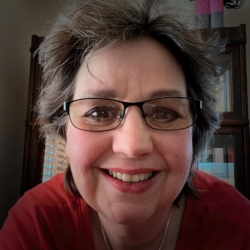 Latest posts by Brenda Stockton
(see all)