Apr 12, 2017 @ 11:17
NDP Northern Development and Mines Critic Michael Mantha says the Wynne government has failed to live up to earlier promises to release an action plan for addressing mercury contamination in Thunder Bay's North Harbour.
"Under the water in Thunder Bay's North Harbour, there is massive mercury contamination that is the result of decades of discharge from a paper mill that closed a long time ago," explained Mantha this morning during question period. "Imagine, nearly 400,000 cubic metres of soggy paper towels full of mercury covering over 50 football fields worth of lakebed."
The International Joint Commission (IJC), an international organization created by the Boundary Waters Treaty, identified Thunder Bay's North Harbour as an Area of Concern over three decades ago. In 2014, the Ministry of the Environment and Climate Change, along with federal partners, presented a report outlining options to clean up North Harbour, with the promise of an action plan to come.
"Three years ago, we were promised an action plan. Three years later, we're still waiting," said Mantha, the MPP for Algoma-Manitoulin. "How much longer must the people of Thunder Bay wait for their government to take action?"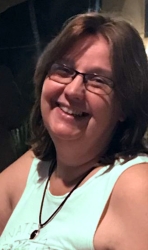 Latest posts by Brenda Stockton
(see all)