Exactly what happened to the pilot of N230TX on March 15th, 2017 will probably never be revealed. Diane Brown of the University of Michigan, Division of Public Safety and Security had a few more pieces of information. The pilot, aged 27, of Ann Arbor, was a PhD candidate in the School of Information. (Wawa-news has removed the name to respect the family's request). He last was seen Wednesday (March 15) morning; later that day, he rented a small airplane from the Ann Arbor Airport and flew north.
The plane was found crashed in southwest Ontario, but the pilot was not in the plane at the time of the crash, according to Canadian authorities.
The active air and ground searches for him have been suspended, and University Police have reasons to believe his actions likely were an act of self-harm. Diane explained, "Out of respect for his family, classmates and colleagues, we won't have additional information to release on the investigation."
This eerily echoes the flight of a Cessna C208B Caravan who crashed September 25th, 2013. The plane left Sault Ste. Marie (CYAM), Ontario about 12:15 in the afternoon on what was said to be a short flight. Joint Rescue Coordination Centre in Trenton, Ont., began co-ordinating a search that afternoon at about 5 p.m. ET after the plane's emergency beacon was activated 1,200 km north of Sault Ste. Marie. Debris was found the next morning about 500 km east of Churchill/200km north Fort Severn in Hudson Bay, but no body was recovered.  The plane was registered to Edmonton-based Morningstar Air Express, carrying Federal Express packages between Toronto and Sault Ste. Marie.  The plane's lone occupant, a Toronto-based male pilot, is believed to have died in the crash. His name was not released by police at the family's request.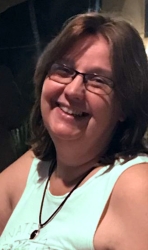 Latest posts by Brenda Stockton
(see all)