Mar 18, 2017 @ 12:25
Mystery surrounds the crash of a Cessna Skyhawk from Ann Arbor 60 km east of Marathon. OPP reported that the crash occurred Tuesday, March 15, 2017, at 11:38 pm. The second press release from OPP reported that the crash occurred Wednesday, March 16, 2017, at the same time.
SE OPP were informed Thursday morning, and to investigate information at Cape Gargantua, but then were given information that led them to Michipicoten Bay. Wawa-news was at the lookout over Michipicoten Bay and observed the Hercules from JRCC Trenton flying over a position of interest in the bay. After about 20 minutes, the Hercules departed for Marathon for another position. At that time, SE OPP were no longer involved, and the investigation was turned over to Marathon OPP.
It has been confirmed with the TSB that the aircraft is a Cessna Skyhawk 172P with United States registration numbers of N230TX. According to FlightAware, this aircraft is registered to University of Michigan Flyers Inc. The last flight plan filed for this aircraft was from Ann Arbor to Harbour Springs, Michigan.
Two SAR Technicians from JRCC Trenton were airlifted to the crash site. The Cessna was unoccupied and there were no footprints in the snow around the wreckage. Other media sources report that it appears the plane was on autopilot and crashed after exhausting its fuel supply. OPP state that this is related to a missing person case being handled by the University of Michigan Police Department.
This aircraft would have a range of 440 nautical miles, or a little under 4 hours of flight time. Ann Arbor to Marathon is 407 nautical miles just under the range of this aircraft. Wawa-news has spoken with two private pilots, confirming that it could be possible to successfully exit this plane while under autopilot. BASE jump competitions have been held at 452 metres (1,483 ft) high Petronas Towers in Kuala Lumpur, Malaysia, with competitors being judged on landing accuracy.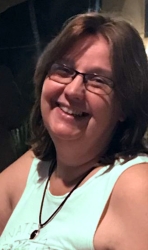 Latest posts by Brenda Stockton
(see all)