Mar 17, 2017 @ 06:53
After listening to serious concerns raised at the Prospectors and Developers Association of Canada (PDAC) conference, which brings together the mining and finance industry, Ontario NDP critic for Northern Development and Mines Michael Mantha again demanded that Premier Kathleen Wynne take action to develop the Ring of Fire.
"I had the chance to talk to many representatives from the mining sector. This is what I heard: Despite 70,000 jobs depending on the industry, Ontario is way down on the list when it comes to investment attractiveness and policy effectiveness. We are only sixth in Canada when we should be first. Investors have no confidence in this government's policies," said Mantha, who is the MPP for Algoma-Manitoulin.
This Wynne government was supposed to spend $1 billion from the last budget to develop infrastructure in the Ring of Fire, but besides funding lawyers, bureaucrats and accountants on Bay Street, there's no progress at all."
According to the Ontario Chamber of Commerce, the Ring of Fire – a mining and development project in northern Ontario – will generate more than $25 billion in economic activity across multiple sectors in Ontario.
Algoma-Manitoulin MPP Michael Mantha shares concerns regarding Ring of Fire development delays.
"First Nations communities, miners, prospectors and other people from the industry are frustrated with the lack of leadership from this government. This Wynne government has had a copy-and-paste approach to infrastructure plans in the last three Liberal budgets – it hasn't even actually developed so much as a trail to the Ring of Fire," said Mantha. First Nations are asking, as well as industry and many across northern Ontario, what has this government done and where have you been? The people of Ontario deserve better. First Nations are asking for action. When will you start delivering results and ignite the Ring of Fire?"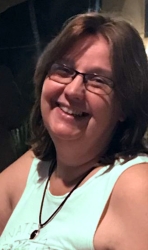 Latest posts by Brenda Stockton
(see all)