Mar 9, 2017 @ 06:19
The North East Local Health Integration Network (NE LHIN) met with the senior leadership of the region's District Social Services Boards (DSSABs), as well as Service Managers of municipalities on Friday to move ahead with the recommendations found in its Innovative Housing with Health Supports in Northeastern Ontario Strategic Plan: 2016-2019.
The partners identified leaders who will be responsible for moving the strategy's 43 recommendations forward.  These recommendations are aimed at strengthening collaboration and ensuring there are health supports for vulnerable populations such as seniors and people with mental health and addiction challenges.
Partners will also consider the province's recent announcement of up to 1,150 additional supportive housing units across Ontario for people living with mental illness and addictions, especially those who are homeless or at risk of becoming homeless. These housing units would provide a secure and affordable place to live, as well as services such as counselling.
Recognizing that housing is one of the social determinants of health, North East LHIN collaborated with its Expert Panel on Housing, the Northern Ontario Service Deliverers Association (NOSDA), the Housing Services Corporation, SHS Consulting, and the Canadian Mental Health Association (CMHA) Manitoulin-Sudbury to develop this strategy.
The strategy recognizes the shortage of affordable and/or appropriate housing across Northeastern Ontario.  The goal is to stretch limits, leverage opportunities and funding to support investments in housing and health while enabling care close to home.
The strategy is broken down into four overarching themes including: Clients / People; Innovative Housing and Infrastructure; Innovative Health / Social Support Provision; Innovative Leadership and Sponsorships.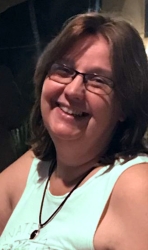 Latest posts by Brenda Stockton
(see all)