Feb 28, 2017 @ 17:41
On February 23rd, 2017, the membership of USW Local Union 2251 were presented with a synopsis of what has transpired between the Negotiating Committee, a bidder and the employer. The Membership of United Steelworkers Local Union 2251 voted to give a Strike Mandate to the Negotiating Committee from 5:00 am until 8:30 pm today at the Marconi Hall.
The members' have given the Negotiating Committee a very strong mandate with a 98% Yes vote.
The members of Local Union 2251 have repeatedly responded to the company's requests in time of need.  By this vote, they have stated emphatically that they are prepared to negotiate a Collective Agreement that makes sense and is fair to all.
The members of Local Union 2251 and their Bargaining Committee are looking for a collective agreement that is fair to all the workers. It is appropriate that the members that have given so much are entitled to a fair Collective Agreement that provides them a share when the market make the Company profitable.
Released by:   Mike Da Prat, President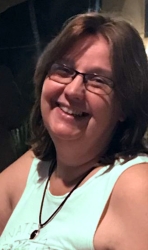 Latest posts by Brenda Stockton
(see all)