May 16, 2018 @ 08:07
On May 10, 2018, Local Union 2251 announced that they had a tentative agreement with the consenting creditors.
A meeting was scheduled for May 22, 2018, at 10 a.m., 3 p.m. and 7 p.m. for the purpose of informing the members of the tentative agreement.
The tentative agreement remains in place, however, it has become necessary to cancel the special membership meetings on May 22, 2018.
It was expected that the memorandum of agreement would be reviewed by the parties and completed early in the week of May 13, 2018. This would allow time to get the memorandum to the printers, proofed and subsequently printed for distribution.
Technical issues have arisen that prevents the timeline described above. There is an issue with signing authority on behalf of the consenting creditors regarding Newco.
In order to be able to present a memorandum of agreement to our members, the document must be signed off by the parties to bind the parties to the agreement.
Until such time as the technical issues are resolved, there is no need for a special membership meeting. Once the consenting creditors identify the persons with the signing authority for the memorandum of agreement, your local union will convene special meetings for the purpose of informing you.
The regular General Membership Meeting is scheduled for May 16, 2018, at the Royal Canadian Legion, 7:30 p.m.
SOURCE – Local Union 2251, United Steelworkers (USW) Local 2724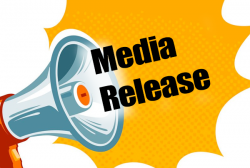 Latest posts by This Media Release
(see all)