NDP joint statement on damaged Nipigon River Bridge from Northern Development Critic Michael Mantha, and NDP Transportation Critic Wayne Gates.
"The failure of Nipigon River Bridge shows the Liberal government's mismanagement of Northern Ontario's roads and highways. The $106 million Nipigon River Bridge has been open for less than two months, and it failed in its first encounter with a northern Ontario winter. Thank goodness no one was seriously injured or died.
The bridge is the transport lifeline for Northern communities and for commerce across the province. The closure of the bridge separated families and workers throughout Northern Ontario. Now with only partial repair, the faulty bridge is seriously hampering movement of families, workers and commerce throughout Northern Ontario and the province," said Wayne Gates, MPP for Niagara Falls and the NDP's Transportation critic.
"Many companies in Northern Ontario depend on the bridge to transport product across the country. This will hurt industry and many small communities will be economically impacted with less motorists passing through. Northerners deserve answers now from this government about when Nipigon River Bridge will be fully operational and safe for use. Right now, the Liberal government's infrastructure plan for Northern Ontario seems to be: 'drive through the United States," said Michael Mantha, MPP for Algoma-Manitoulin and the NDP's Northern Development and Mines critic.
Northern Development Critic Michael Mantha, and NDP Transportation Critic Wayne Gates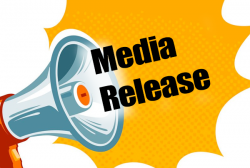 Latest posts by This Media Release
(see all)