This is the brand new bridge, and it's failure effectively cuts Canada in half. There is no travel around Lake Superior/Northern Ontario unless you travel into the United States. The failure of this bridge will cause immediate supply problems for communities along the north shore of Lake Superior who rely on supplies from Thunder Bay. White River and communities to the west are supplied from Thunder Bay.
Wawa-news will update as information becomes available.
4:45 p.m. UPDATE – Al Cresswell of CFNO – Marathon has relayed information from the Mayor of Nipigon, Richard Harvey that the community centre in Nipigon will be open for the next 24 hours to offer a warm refuge to motorists who are stranded on the Thunder Bay side of the bridge.

4:50 p.m. UPDATE – Photos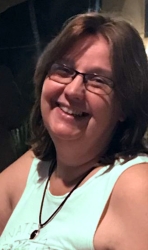 Latest posts by Brenda Stockton
(see all)