May 27, 2014 @ 12:02
This article recently showed up in my email supporting the common belief that fruits and vegetables are necessary components of a healthy diet. There is not a lot of definitive research indicating how many fruits and vegetables are necessary on a daily basis to promote optimum health so this piece of research helps to fill that knowledge gap. It seems to indicate that the more fruits and vegetables, the better. Perhaps part of the reason is that if we fill up on vegetable matter each day, we also have less room for the high fat and high sugar foods that are unhealthy.
Here is the summary of the article:
Eating just a couple of servings of fruits or vegetables daily is associated with reduced all-cause mortality, according to a study in the Journal of Epidemiology and Community Health.
Some 65,000 U.K. adults completed annual health surveys over an 8-year period. During nearly 8 years' follow-up, 7% of the sample died. Compared with participants who reported eating less than 1 serving of fruits and veggies daily, those who ate 1 to <3 servings had a 12% reduction in all-cause mortality. As consumption increased, so did the risk reduction, with those eating 7 or more servings daily experiencing a 33% risk reduction.
Significant reductions in cancer- and cardiovascular-related mortality were also seen with 3 or more servings daily.
– See more at: http://www.jwatch.org/fw108668/2014/04/01/big-salad-could-help-you-live-longer?query=pfw#sthash.4MOOhCLj.i0e2XxpM.dpuf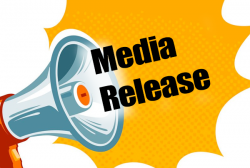 Latest posts by This Media Release
(see all)