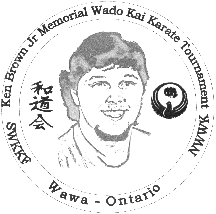 Published on: Apr 4, 2005
The Michipicoten & Wawa Wado Kai Karate clubs will be holding the 10th Annual Ken Brown Jr. Wado Kai Karate Tournament, Saturday April 23rd, 2005, in the Michipicoten High School Gymnasium, 86 Magpie Rd; beginning at 9:30 a.m. The tournament is jointly sponsored by the Michipicoten & Wawa Wado Kai Karate clubs.
According to Sensei Duane Wenmann, is open to all registered members of the SWKKF ( Shinatani Wado Kai Karate Federation)  which is the the represents the largest group of Wado practitioners in Canada under one parent group.   He went on to explain that or insurance and other reasons, other clubs, karate styles, and groups can attend by invitation only. They have probably a dozen special invitations each year. Click here to download a registration form.
Participants in this year's tournament will have the opportunity to meet a very special man. This year the president of the SWKKF will be making his first visit to Wawa to help commemorrate our 10th Annual Tournament held in Ken Brown Jr's honour. Sensei Denis LABBE (8th Degree or Dan) is the highest ranking Sensei in our organization and one of only three or four of the highest ranks in Canada for any style of karate. He resides in Welland, Ontario and is is assisted by several 6th and 7th degree members representing different regions of Canada. They comprise our senate.

The artwork shown here is the dove & fist emblem which is probably the most recognizable symbol of Wado Kai. It signifys a balance between peace ( the dove ) and ( the fist ) which in Japanese culture and martial arts is a sign of strength.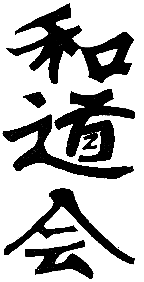 The other symbol is our Wado Kanji ( or calligraphy ) which has three symbols that simply read " Wa ( peace or harmony ) , Do ( Way of ) , Kai ( School )
The symbol for WA  is interchangeable with the words of  "peace" or "harmony" . A common interpretation for newcomers is to refer to Wado Kai as the " Way of peace and harmony " . Although not technically correct it is now accepted by most students and their sensei.
Interestingly if the word " WAWA " was a japanese word ( which we all know it is not ), our town would be known as " peace , peace " or " harmony, harmony ".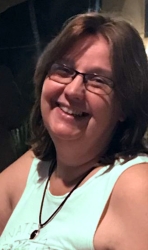 Latest posts by Brenda Stockton
(see all)