The McGuinty government is increasing Ontario's supply of family physicians by creating 70 per cent more family medicine residency positions at the province's five medical schools, resulting in care for hundreds of thousands more Ontarians, Health and Long-Term Care Minister George Smitherman announced today.
"This province needs more family doctors, and we are making that happen," Smitherman said. "We're making sure that Ontario families have access to the health care services they need."
As a result of this initiative, there will be 141 new family residency positions in Ontario by 2006, meaning 337 more family doctors ready to practice by 2008. This means hundreds of thousands more patients who previously did not have a family doctor will have access to one.
"The fact that our medical schools will now be able to train more family physicians is great news for Ontario patients," said Mary Anne Chambers, the Minister of Training, Colleges and Universities. "Family physicians are most often the first point of contact for people who need health care. The role that they play is invaluable."
The $10 million investment includes $5 million to create the new residency positions for family medicine. An additional $5 million will be shared by Queen's University's School of Medicine and University of Western Ontario's Schulich School of Medicine for the construction of new medical clinics to help accommodate the increase in residency positions.
"The government's support will enable us to revitalize our post-graduate family medicine program," said Dr. David Naylor, Dean of the University of Toronto's Faculty of Medicine. "It will send a strong signal to graduating students that family medicine is a highly valued field of medicine, and an extremely rewarding career choice."
"As a group committed to the rejuvenation of family medicine, we strongly support this move to expand the medical school capacity to train family doctors," said Dr. Danielle Martin, President of the Professional Association of Internes and Residents of Ontario. "Investments like this one by the government underline the importance that family medicine has in our health care system."
"The Ontario Medical Association has been advocating for an expansion in the number of residency spots for family and specialty medicine in Ontario for years," said Dr. John Rapin, President of the Ontario Medical Association. "This expansion is a good step forward in improving our ability to recruit and retain Ontario's medical graduates to practice in Ontario once their training is completed."
A cornerstone of the McGuinty government's plan for health care is increasing access to primary care — the first point of contact between patients and the health care system. It's a plan that includes creating Family Health Teams, increasing the number of doctors and nurses, and investing heavily in community-based health care in order to ease the pressure on hospitals and deliver care where patients need it most – closer to home.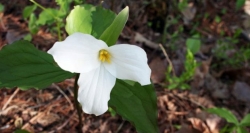 Latest posts by Ontario Government
(see all)