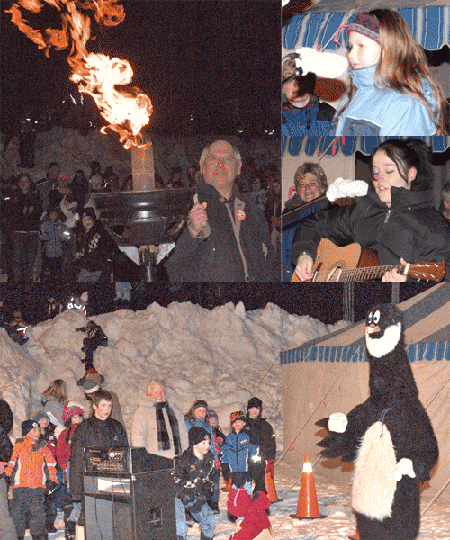 This year appears to have have been one of the best Wawa Winter Carnivals ever. With events concentrated at the Michipicoten Memorial Community Centre, participants skipped over to events all Saturday long, then taking advantage of the inside events to escape the bitter cold.
The Carnival began with the Opening Ceremonies Friday evening and for Mayor Rod Morrison, to officially open the Carnival by lighting the torch. After a few brief comments he walked over to the torch with Lori Johnson and lit the celebratory torch. Just as that happened, the fireworks lit up in the now dark sky. After the fireworks, a Family Dance, and a Mixed Curling Social was beginning in the Michipicoten Memorial Community Centre.
This was merely the beginning, Saturday, Carnival goers took advantage of the Pancake Breakfast made by Rotary and Interact members so that they would have a good start to their day. Outside in the bitter cold was the Dog Weight Pull, Family Skating Party, Strongman Truck Pull, Chris Simon Shoot Out, Snowshoe Baseball, Kid and Mutt Race. Inside while you warmed up, there was the "Chamber of Secrets", a "Children's Village", Family Bingo, and Famiuly Campfire and Sing-a-long. If you ventured uptown, the Legion Ladies had delicious soups and chili for sale, and a display of historical photographs and a photo-scanning session was hosted by the Heritage Committee and the Michipicoten Public Library. If you had any energy left after all of this, the Teen and Pre-Teen Karaoke sing-off and the Legion Wing Ding were on for the evening.
Sunday was the winding down day, another Pancake Breakfast by the Rotarians and Interact students, and the gala performance by the skaters of the Wawa Figure Skating Club finished the weekend. Comments were plentiful, with most enjoying the "hubbing" of events from the Michipicoten Memorial Community Centre.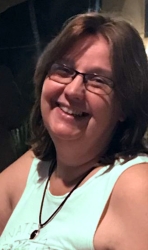 Latest posts by Brenda Stockton
(see all)