Residents of Wawa were thrilled this morning to hear on JJAM-FM the interview between Mayor Rod Morrison and "Caper" as confirmation of the filming for part of the movie "Snow Cake" was announced.
Mayor Rod Morrison explained "It finally came together Monday. I got a call last night (Monday), that all lights are green, everything is a go! In fact, there is a group coming to our town, for Wednesday evening." Anticipated to attend are designers, the production manager, location manager, and the director. "I am extremely excited. It's no longer a maybe, it's a done deal.", he exclaimed.
When asked about the outline for the movie, Rod elaborated, "It sounds like quite an interesting movie. Sigourney Weaver is an autistic woman, the mother of a young lady, who is travelling to Wawa. She gets a ride with Alan Rickman, and just prior to getting into Wawa, there is a tragic accident and she is killed. And so, Alan Rickman feels somewhat responsible, even though it wasn't his fault, it's quite obvious in the movie that this was a pure accident and that he had nothing to do with it. He wants to go and express his condolences to her mother (Sigourney Weaver). Her being autistic, my sense is that she has a hard time comprehending the seriousness of this message, her daughter passing away." Without going any further and spoiling the story, it appears that this will deal with many of the issues that autistic people may have to deal with in life.
Rod recounted, "This is great exposure for Northern Ontario, not just Wawa. The more we can expose the world to this part of the province, hopefully there will be more opportunities available in the film or tv industry.
I tell you this is one exciting time for our town."
When Caper exclaimed that he had never seen Rod so animated as he was Monday evening after hearing the news, Rod explained, "Up until last night it was truly a maybe, and my difficulty is that I get caught up in the excitement, and I don't want to give false promises or provide false hopes. It is all excitement because this is such a great opportunity for the town of Wawa. I know the people of our town will be warm ambassadors and citizens to our new guests from the movie industry."
There will be a news conference held Thursday, March 3, 2005 at the Cornell Meeting Room, at 12 noon.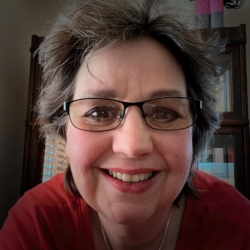 Latest posts by Brenda Stockton
(see all)