Paul Calandra, Minister of Municipal Affairs and Housing, released the following statement:
"Last month, I announced that we would reverse certain decisions related to official plans and official plan amendments because I did not have confidence that decisions were made in a way that supported our goal of building at least 1.5 million homes in a way that maintains and reinforces public trust. Today's legislation makes that commitment real.
Since announcing this wind back, I've heard from many mayors and heads of council who agree that we need to be more ambitious. I look forward to receiving feedback from our municipal partners about changes to the original official plans and amendments. As they prepare this feedback, and in the spirit of being more ambitious, I am urging our municipal partners to prioritize increasing density, especially near transit.
For our part, we will do the same. While I acknowledge that time and attention lately have been focused on ensuring we're living up to the standards people expect of us, with this legislation, now is the time to refocus and redouble our efforts on building more homes faster. Whether it's through the coming provincial planning statement to guide future home building and community growth across Ontario or our next housing supply action plan, I will be working with municipalities with every intention of implementing in full or in principle the remaining recommendations from the Housing Affordability Task Force. The recent feedback we received from mayors and heads of council on these recommendations, as well as the discussion we'll have with municipalities and other stakeholders at the provincial housing forum later this month, will be important inputs into this work.
The good news is we aren't starting from scratch. The work we now do together will build on the steps our government has taken to get more homes built, including previous housing supply action plans and removing the provincial portion of the HST on new purpose-built rentals.
Working in close partnership with municipalities and the federal government, Ontario will continue to implement an ambitious plan that will build the homes the people of our province need and deserve."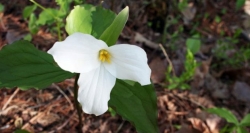 Latest posts by Ontario Government
(see all)