The government of Ontario is investing an additional $32 million this year to expand healthy menu options for long-term care residents, including a broader range of culturally inspired meals. This investment builds on the 15 per cent – or over $40 million – increase to nutritional support funding for long-term care homes last year.
"We believe long-term homes should be homes, not institutions, and a good meal is essential to good living," said Paul Calandra, Minister of Long-Term Care. "That's why for the second year in a row, we're providing a major increase to improve the quality and variety of food for residents in long-term care."
The Ontario Government's new regulations under the Fixing Long-Term Care Act, 2021, that came into effect on July 11, 2022, ensure residents are provided with more individualized food choices, more fresh produce and local foods in season, and additional menu flexibility. Over the last two years, the government has increased funding for food and nutrition quality by more than 26 percent.
The government is fixing long-term care to ensure Ontario's seniors experience the quality of care and quality of life they need and deserve, both now and in the future. The plan is built on four pillars: staffing and care; quality and enforcement; building modern, safe and comfortable homes; and connecting seniors with faster, more convenient access to the services they need.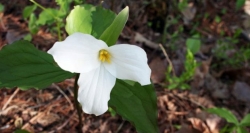 Latest posts by Ontario Government
(see all)