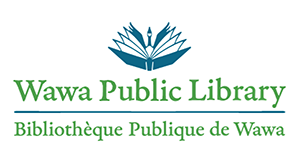 New Books on the 7-Day Shelf this week are: "On the Origin of Time Stephen Hawking's Final Theory" by Thomas Hertog, "Hello Beautiful" by Ann Napolitano, "Hiss & Tell" by Rita Mae Brown and "Countdown" by James Patterson and Brendan Dubois.
En Français, nous avons "Une Porte au Fond de la Forêt" par Guillaume Bollée.
Staff Pick of the Week is "Daisy Jones & the Six" by Taylor Jenkins Reid". From the book jacket:
For a while, Daisy Jones & The Six were everywhere. Their albums were on every turntable, they sold out arenas from coast to coast, their sound defined an era. And then, on 12 July 1979, they split.
Nobody ever knew why. Until now.
They were lovers and friends and brothers and rivals. They couldn't believe their luck, until it ran out. This is their story of the early days and the wild nights, but everyone remembers the truth differently.
The only thing they all know for sure is that from the moment Daisy Jones walked barefoot onstage at the Whisky, their lives were irrevocably changed.
Making music is never just about the music. And sometimes it can be hard to tell where the sound stops and the feelings begin.
If you love all things Pokemon, you have to check this out! Trainers can meet other trainers and add friends to their friend list, battle in a raid, take over gyms, battle other trainers and gain valuable XP that allows them to level up!
If you are interested in trading or battling your cards, join us! Trainers have access to free wifi. Come and join us at our next Pokemon Go Club on Saturday May 13th starting at 11:00am at the Wawa Public Library!
We will have a special Grandma Story Time on Tuesday, May 9th at 3:30 pm. There will be stories, a craft and a special draw! Everyone is welcome to this special Story Time!
Join us, Tuesday – Friday starting at 3:30 pm for Story and Craft Club, Clay Club, Chess Club and Game Club and we will mix it up every now and then and throw in a STEAM Club. For more info visit the library or check out our Facebook page WPL Afterschool. Indie has a lot of very cool and fun activities planned so check out the Wawa Public Library Afterschool Program!
Our seed library is open for all to use. We have a wide variety of seeds available to you.  Just ask at the circulation desk and Lesley would be very happy to help you.  Borrow, grow, share.   Happy Gardening!
The Wawa Public Library is calling on all seniors to participate in our Knitting Connection group! This will take place at the Wawa Public Library every Thursday afternoon from 1 pm-3 pm. The Library has received a grant from the Government of Canada, New Horizon's for Seniors Program (NHSP) that allows us to purchase knitting needles, wool, and all things knitting.  The projects we produce will be donated to those in need. Our first finished projects will be given to Jana for the Ukraine. Come and help us make a difference!
Do you know a senior who loves to read but can't get to the library? Do you have a senior family member who can't access library services? Are you a senior that would like to learn more about the Libby app and online library services? The library's new Outreach for Shut-ins program may be the answer! Please call the library at 705-856-2244 ext 290 or 291 for more information and to find out how we can help you!
The library is looking for volunteers to help with out programming for seniors. These programs are for seniors and led by seniors. If you are a senior citizen and would like to volunteer at the library, please call 705-856-2244 ext 291 for more information.
Join us every Wednesday morning at 10:00 am for Tot Time! The goal is to instill a love of reading and the library at early age. This is open for children 0-3! Our goal is to encourage literacy by reading and allowing children to explore the library, to build social skills with a little free play and to provide crafts that will build dexterity. Come on in and check it out!
Join us every Wednesday at 1:30 pm for some adult time! Every week we will prepare a fun craft for you to enjoy making. There is no charge to participate. Once a month, it will be a knitting club. Bring your talents and your energy and come and create something amazing. If anyone has craft items they are not using, donations are gratefully accepted.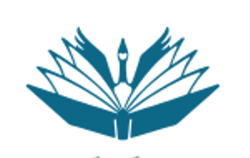 Latest posts by Wawa Public Library
(see all)