At 5:47 a.m. a Winter Weather Travel Advisory was issued for:
Manitouwadge – Hornepayne
Snow will continue through this afternoon before tapering to flurries from west to east this evening. An additional 10 – 15cm is possible.
A flash freeze is possible this morning as northerly winds usher in a significantly colder air mass which could lead to icy conditions. Winds are expected to increase out of the north this morning which will lead to local blowing snow and reduced visibility in exposed areas. Winds are expected to diminish early this evening.
Motorists should expect hazardous winter driving conditions and adjust travel plans accordingly. If visibility is reduced while driving, slow down, watch for tail lights ahead and be prepared to stop. Surfaces such as highways, roads, walkways and parking lots may become icy and slippery.
For road conditions and other traveller information from the Ministry of Transportation, visit https://www.ontario.ca/511, https://www.twitter.com/511Ontario, or call 5-1-1.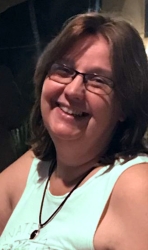 Latest posts by Brenda Stockton
(see all)