At 5:53 a.m. a Flash Freeze Warning was issued for:
Agawa – Lake Superior Park
A flash freeze is expected this afternoon as northerly winds usher in a significantly colder air mass.
Surfaces such as highways, roads, walkways and parking lots may become icy and slippery. Be prepared to adjust your driving with changing road conditions.
Flash freeze warnings are issued when a rapid drop in temperature is expected, that can cause water from rain or melted snow on streets and sidewalks to quickly freeze.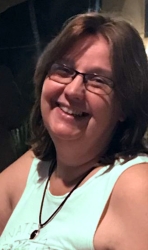 Latest posts by Brenda Stockton
(see all)