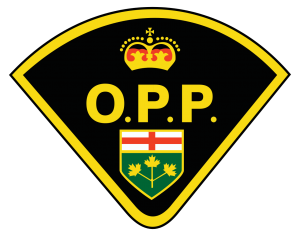 On January 26, 2023, shortly after 6:00 p.m., members from the East Algoma Detachment of the Ontario Provincial Police (OPP), responded to a possible impaired driver that drove their motor vehicle in a ditch on Highway 17 west of Cutler Avenue in the Town of Spanish.
Police arrived on scene short time later and observed a silver mini van in the eastbound ditch. As the officer was speaking to the driver, it was determined that the driver had consumed alcohol. The driver was arrested and taken to Blind River detachment for further testing. Once at the Blind River detachment the driver became assaultive towards police.
As a result, Christopher RAITHBY, 47 years-of-age from Spanish was charged with:
Operation While Impaired – Alcohol and Drugs contrary to section 320.14(1)(a) of the Criminal Code (CC)
Assault Peace Officer, contrary to section 270(1)(a) of the CC
Uttering Threats-Cause Death or Bodily Harm, contrary to section 264.1(1)(a) (two counts)
Resist Peace Officer, contrary to section 129(a) of the CC
Failure to comply with Release Order-other than to attend court, contrary to section 145(5)(a) of the CC
The accused is scheduled to appear before the Ontario Court of Justice in Elliot Lake on March 2, 2023.
The driver was issued a 90-day Administrative Driver's Licence Suspension and the vehicle was impounded for seven days.