Jan 17, 2023 at 07:56
Weather:
Today – Periods of snow. Snow with periods of ice pellets early this morning and with periods of drizzle late this morning and this afternoon. Risk of freezing rain early this morning. Local snow and ice pellet amount 2 cm. Wind becoming north 20 km/h this afternoon. Temperature steady near -1. Wind chill -7 this afternoon.
Tonight – Periods of snow ending overnight then cloudy with 30% chance of flurries. Snow at times mixed with drizzle early this evening. Risk of freezing drizzle early this evening. Wind north 30 km/h gusting to 50. Low -9. Wind chill -7 this evening and -16 overnight.
News Tidbits: 
Mark your calendar – Wawa's Emergency Services Hockey Game will be held on Saturday, February 4th at 7 p.m. Proceeds from this game will be donated to the LDHC Long Term Care Unit. Admission is by donation.
The Ultra Trail Stokely Creek has posted on social media that the 2022 race would be their last. Ultra Trail Stokely Creek hosted six events: five km, 17 km, 34 km, 56 km, 85 km, or 170 km (100 miles).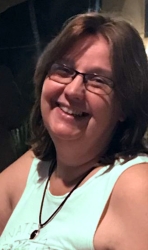 Latest posts by Brenda Stockton
(see all)