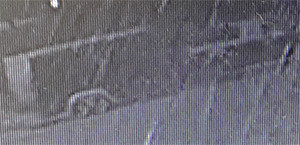 On January 5, 2023, at approximately 1:00 p.m., members from the Algoma Detachment of the Ontario Provincial Police (OPP), responded to a report of a stolen snowmobile from NAPA Power Sports in the Town of Blind River.
Investigation determined sometime between January 4th, 2023 and early morning hours of January 5th, 2023, the suspect(s) cut through a galvanized chain link compound on the west side of the dealership and stole a black 2023 Ski-Doo Expedition 850 ETEC that is estimated at $21,479.
The snowmachine is described as having black skis, a full body skid plate, scratches, heated visor kit, hitch, canvas cover tow kit, a drive belt and a large 115L cargo box Linq system. The value of the stolen snowmachine is $21,479.93.
Video footage of a pick-up truck and an enclosed trailer were seen at approximately 12:50 a.m. on January 5, 2023.
Any person with information regarding the person(s) responsible for this theft should immediately contact the Ontario Provincial Police at 1-888-310-1122 or their nearest police authority.
Should you wish to remain anonymous, you may call Sault Ste Marie Crime Stoppers at 1-800-222-8477 (TIPS) or submit information online at www.saultcrimestoppers.com where you may be eligible to receive a cash reward of up to $2000.