Thursday, September 29, 2022 at 07:56

Weather:
Today – Sunny. Wind becoming southwest 20 km/h gusting to 40 this morning. High 16. UV index 4 or moderate.
Tonight – Clear. Low plus 5.
Forest Fire Update:
There are no active wildland fire in the Northeast Region. The fire hazard is low to moderate across the Northeast Region today.
News Tidbits:
Superior East OPP is investigating an MVC in White River with three males outstanding. There is no known threat to public safety. If you observe any suspicious person, please call the #OPP at 1-888-310-1122. (posted on social media at 3 a.m.)
The Municipality of Wawa is receiving $90,000 from Fednor to develop a five-year tourism plan and COVID-19 recovery strategy, and Naturally Superior Adventures is receiving $38,011 to modernize and expand its tourism offerings, including water and food safety, accommodations and developing a new sailing instruction program.
The Ontario government is providing up to $4.5 million through the Clean Home Heating Initiative to bring hybrid heating to up to 1,000 households in St. Catharines, London, Peterborough, and Sault Ste. Marie. Every selected homeowner in the program would receive a limited-time incentive for an electric air source heat pump (ASHP) or a cold-climate air source heat pump (ccASHP). The customer rebate includes $3,000 for a ducted ASHP or $4,500 for a ducted ccASHP.
Government Announcements:
Steve Clark, Minister of Municipal Affairs and Housing, will make an announcement in Brantford at 9:00 a.m.
Michael Parsa, Associate Minister of Housing will make an announcement in Barrie at 11:00 a.m.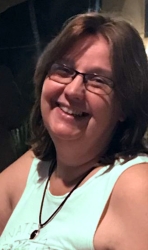 Latest posts by Brenda Stockton
(see all)