In recognition of International Woman's Day, Algoma Family Services is pleased to announce effective April 1st, it will make available free menstrual products to female clients.
Following the lead of the Ontario Ministry of Education in the announcement of free menstrual products to female students through a program with Shopper's Drug Mart, AFS, in turn, wishes to remove a barrier that is holding some women and girls back from regularly participating in school, counselling, extra-curricular activities, or work.
In a Plan International Canada survey, it was found 63% of women and girls have regularly or occasionally missed an activity because of their period due to not having access to menstrual products. As well, 34% of women and girls have had to regularly sacrifice something else within their budgets to buy menstrual products. At Algoma Family Services, one of our strategic priorities is "busting barriers". According to Ali Juma, CEO, "The availability of menstrual products to our clients will ensure a barrier that may have held these women and girls back from either participating in our service or other important life activities, is removed". Juma further states, "Not every one of our clients is actively participating in school, as such, making these products available at our offices allows our clients the same benefit as students who attend school".
Algoma Family Services in collaboration with our community partners is committed to ensuring women and girls have equitable access to services and opportunities. "I am proud of our agency for making these menstrual products available to our clients, no one should have to go without or make budget sacrifices that comprise their well-being for basic necessities". Sandie Leith, AFS Director of Services.
Algoma Family Services is a multi-service agency, specializing in the delivery of services to women and girls, through its Violence Against Women and Anti-Human Trafficking Counselling programs, in addition to counselling and community-based mental health and substance use programs.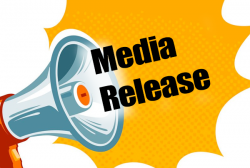 Latest posts by This Media Release
(see all)