January 3, 2022 at 07:56
Weather:
Cloudy with 60 percent chance of flurries. Wind becoming southwest 30 km/h gusting to 60 late this morning. High minus 5. Wind chill minus 28 this morning and minus 13 this afternoon. Risk of frostbite.
Tonight – Cloudy. 30 percent chance of flurries this evening. Becoming partly cloudy near midnight. Wind southwest 30 km/h gusting to 60 becoming northwest 20 then light late this evening. Low minus 19. Wind chill minus 10 this evening and minus 25 overnight.
News Tidbits:
Hwy 17 is reduced to 1 lane in the Montreal River area due to a collision (1:17 a.m.). UPDATE:

2 km north of KM 1144 near Flour Bay

The Northern Ontario men's and women's curling championship in Kenora have been cancelled due to rising COVID cases.
Heartwarming to continue reading of the help that is happening at grassroots level for Bearskin Lake. Sandy lake has raised about 45G's for them, Muskrat Dam brought wood almost immediately to them, Round lake is doing a food drive, Big Trout Lake has sent 26 skidoo's of men & women with supplies over to them (from 90km's away), a wood cutting crew has headed there. Nesktantaga, which has gone 27 years without clean water, has been shipping supplies. As of 8pm this evening (January 2nd), Chief Kam reported that there are 174 confirmed cases of COVID-19 in their community of 480 people. 52 residences are in isolation.

Announcements:
Premier Doug Ford will be joined by Christine Elliott, Deputy Premier and Minister of Health, Dr. Kieran Moore, Chief Medical Officer of Health, and Matt Anderson, CEO of Ontario Health, to make an announcement at 11:00 a.m. This was rescheduled from 10 a.m.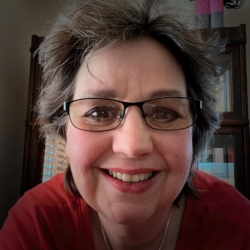 Latest posts by Brenda Stockton
(see all)