A number of infrastructure projects in Northern Ontario were announced yesterday in Atikokan. Marcus Powlowski, Member of Parliament for Thunder Bay–Rainy River, on behalf of Maryam Monsef, Minister of Women and Gender Equality and Rural Economic Development; the Honourable Laurie Scott, Ontario's Minister of Infrastructure; and Mayor Dennis Brown, Town of Atikokan, announced funding for 12 airport, road and bridge projects in Northern Ontario.
Wawa has received funding to go ahead with school zone work. Hornepayne will be able to repave their airport runway, replace runway lighting with an LED system, and installing a new fuel tank and pumping system.

White River will be repairing Lyndale Road and Black's Trail. This project will replace the road base, resurfacing, intersection improvements and replacing cross culverts. Mayor Angelo Bazzoni explained, "This is a long-awaited funding opportunity that comes at a perfect time to help stimulate our community's economy and assist in the recovery from COVID-19. Thank you to all the various parties for funding our project!"
During the announcement, Marcus Powlowski said, "Rural communities help build our nation. By investing in projects like these, we are helping to make them thrive, become more competitive and we are contributing to our country's economic recovery in these unprecedented times. These projects will help create well-paying, stable jobs during the construction phase, and they will have positive and long-lasting effects on residents and businesses well into the future."
---
Joint federal, provincial, municipal, and First Nation funding through the Investing in Canada infrastructure plan will support 12 road, airport and bridge projects in Northern Ontario. These investments will strengthen rural communities and support economic growth.
The Government of Canada is investing over $23 million in these projects through the Rural and Northern Communities Infrastructure Stream (RNIS). The Government of Ontario is contributing over $12 million. Municipalities and a First Nation community are contributing over $5 million towards the projects.
Project Information:
Project Name
Location
Project Details
Federal Funding
Provincial Funding
Municipal
/Other Funding
Rehabilitation of Off Lake Road Culvert
Chapple
Rehabilitation includes upgrading and reinforcing the existing concrete and installing traffic barriers. This will increase residents' safety and reduce asset failure and service interruptions, extending the culvert's lifespan.
$213,696
$118,708
$55,228
Atikokan Resurfacing and Curbing Project
Atikokan
Road resurfacing, drainage improvements and new curbing of main roads will increase motorist safety, improve the flow of traffic.
$2,997,491
$1,665,106
$333,221
Lakeview Bridge Replacement
Laird
Replacing the bridge with a new, single-span structure with safety guiderails will improve safety and reliability for pedestrians, cyclists and motorists. It will also decrease the risk of flooding and lower operation and maintenance costs.
$1,199,220
$666,167
$359,253
Rehabilitation of the Gore Bay-Manitoulin Airport
Gore Bay
Upgrades to the airport will include a new air terminal, helipad, expansion of the secondary runway, and enhancements to security and wildlife fencing. This project will improve passenger safety and security, emergency responses and the flow of traffic.
$2,549,982
$1,416,515
$283,473
Improvements to Two Roads in Sheshegwaning First Nation
Sheshegwaning First Nation
Realigning and upgrading roads will improve public safety, reduce road maintenance costs, and offer motorists more reliable roads.
$816,750
$199,614
$132,636
Reconstruction of Roads Wawa School Zone
Wawa
Reconstructing nine roads around the Wawa school zone will include repair and replacement of curbs, sidewalks, ramps and gutters. The project will also add pedestrian crossings and bike lanes. These upgrades will improve safety and reliability, support better traffic flow, and facilitate active transportation.
$2,729,798
$1,516,403
$796,343
Refurbishment of the Hornepayne Airport Runway and Terminal
Hornepayne
Refurbishing the airport's runway will include repaving, replacing runway lighting with an LED system, and installing a new fuel tank and pumping system. This will improve the safety and reliability for passengers, reduce service interruptions and extend the runway's lifespan.
$2,907,908
$1,615,343
$323,262
Rehabilitation of Two Bridges on Kapuskasing River
Kapuskasing
Rehabilitating the East and West bridges by repairing, replacing and waterproofing various sections will improve safety and reliability, reduce service interruptions for commuters, and ensure accessibility to essential services for neighbouring communities.
$2,258,820
$1,505,729
$753,091
Reconstruction of Lakeside Drive
Thessalon
The project will improve road safety and reliability, facilitate active transportation, improve traffic flow, reduce maintenance costs and extend the life of the roadway.
$1,687,500
$937,406
$187,594
Reconstruction of Old Nairn Road
Nairn and Hyman
Widening and resurfacing a portion of Old Nairn Road, including replacing culverts, will improve safety and security for motorists and pedestrians.
$2,088,834
$1,160,347
$643,646
Rehabilitation of Lyndale Road and Black's Trail
White River
Rehabilitating a portion of municipal roadways, which includes replacing the road base, resurfacing, intersection improvements and replacing cross culverts, will contribute to improved and more reliable road infrastructure for motorists.
$940,500
$521,978
$105,023
Rehabilitation of Main Street, Dupont Street and Kelly Road
Smooth Rock Falls
Rehabilitating Main Street, Dupont Street and Kelly Road, including repaving sections of roads, new curbs, gutters and sidewalks. The project will also include landscaping of the boulevard, and improvements to intersections, sidewalk ramps and ditching. This will result in better, more reliable roads.
$3,000,000
$1,666,500
$1,547,237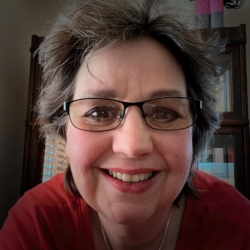 Latest posts by Brenda Stockton
(see all)