The CP Holiday Train will be visiting Chapleau and White River tonight, and communities west of White River tomorrow (Mobert to Thunder Bay). Scott Helman and Madeline Merlo will be performing.
White River is holding a Community Christmas Party and Potluck. The doors open at 5:30 p.m., dinner at 6:00 p.m. Santa will be giving out gifts at 7:00 p.m.
The CP Holiday Train is scheduled to arrive at 8:45 p.m., with the performance beginning at 9 p.m.
Remember to bring a non-perishable item to the Holiday Train to be donated to that community's food bank.
Schedule:
| | | | | |
| --- | --- | --- | --- | --- |
| Community | Location | Date | Arrival | Performance |
| Chapleau | ​CP Train Station, 50 Dufferin Street | November 30th | 4:00 PM | 4:15 PM – 4:45 PM |
| White River | ​CP Train Station, 102 Winnipeg Street | | 8:45 PM | 9:00 PM – 9:30 PM |
| | | | | |
| Mobert | Across from Band Office | December 1st | 9:00 AM | 9:15 AM – 9:45 AM |
| Heron Bay | ​Old CP Train Station, beside ESSO building | | 11:00 AM | 11:15 AM – 11:45 AM |
| Marathon | Stevens Avenue, beside Curling Club Parking Lot | | 12:20 PM | 12:30 PM – 1:00 PM |
| Schreiber | Cenotaph beside Harvest Food Cupboard building | | 2:45 PM | 3:00 PM – 3:30 PM |
| Nipigon | 60 Front Street, across from the Town Hall | | 5:30 PM | 5:45 PM – 6:15 PM |
| Thunder Bay | 440 Syndicate Avenue, CP Train Depot Track | | 8:30 PM | 8:45 PM – 9:15 PM |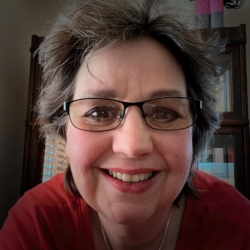 Latest posts by Brenda Stockton
(see all)