First, let me thank the organizers of the Christmas Hamper, they do a wonderful job of organizing and carrying out this event every year.
However, I have spoken to many people this year and most have voiced the same concern – they felt humiliated when they went to pick up their baskets.
I can understand the committee asking for identification, that is a part of the process, but many said they felt "judged" by the committee members and the questions asked felt "intrusive".
I have also heard from former committee members that next year there will be a stipulation that only those receiving social assistance will be allowed to receive a basket.  My concern is this:  what about those of us who are considered the "working poor"?
Many of us, myself included, have jobs and are not on social assistance but after paying rent/mortgage, hydro, heat, insurance, there is little left for such luxuries as phone, cable, internet, food.  For more than 20 years I have made large donations to the local food bank and the Christmas Hamper but this year things got too hard to make the usual donations and I found myself in such a position that I swallowed my pride, and asked for a hamper.
The result?  Multiple questions and many suspicious looks and comments.
My suggestion to the organizing committee would be to recruit someone with empathy!  No one who asks for help does it because they enjoy it!  This is not what people want to be doing at this time of year, most want to be spreading cheer and helping others.  Personally I didn't care about receiving gifts for the children, I wanted some food for my pantry to help get through the holiday season to feed my family and still pay my hydro bill!
I am not trying to cause an issue with this, it is a very good program and one that is appreciated by many.  I am just saying that for those of us who swallowed our pride and put our names in for a Christmas Hamper, we did it because we needed it. Not because we are too cheap to go buy our own (which is the feeling many were left with).
Don't make us choose between feeding our families and having heat or hydro!
Editor's Note – This letter was sent to me with the request to withhold the author's name.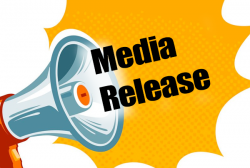 Latest posts by This Media Release
(see all)