Weather
Today – Increasing cloudiness. Snow beginning early this afternoon. Amount 5 cm. Wind up to 15 km/h. High minus 10. Wind chill minus 24 in the morning and minus 15 in the afternoon. UV index 1 or low.
Tonight – Snow ending late this evening then partly cloudy with 30 percent chance of flurries. Amount 2 to 4 cm. Wind up to 15 km/h. Low minus 22. Wind chill minus 19 in the evening and minus 32 overnight. Risk of frostbite.
News Tidbits – Prince Township has changed their mind and will not be going ahead with switching to OPP in 2019. Instead they are accepting a five-year contract with Sault Ste. Marie for policing services. With OPP policing, Prince would have needed a police services board, but is not needed with SSM Police. It is expected that they will have substantial savings over the next five years with this change.
The road entering Bellevue Park will be renamed Rotary Parkway in an officially ceremony this morning to mark The Rotary Club of Sault Ste. Marie's centenary.
Victoria, British Columbia – based author Esi Edugyan has won the $100,000 Scotiabank Giller Prize for her latest novel "Washington Black" about an 11-year-old boy who escapes slavery at a Barbados sugar plantation with the help of the owner's kinder brother. This is her second time winning the Giller Prize, "Half-Blood Blues" in 2011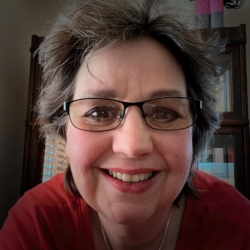 Latest posts by Brenda Stockton
(see all)