The Ministry of Natural Resources and Forestry is seeking help in identifying the individual(s) resposible for shooting and abandoning four cow moose and one bull moose in an area north to northwest of White River.
Between September 7th and November 1st of this year (2018), MNRF Conservation Officers became aware of the following:
1 – bull moose found off Road 50, approximately two kilometres from the North Reagan Road,
1 – cow moose found near Kilometre Nine on the 100 Road,
1 – cow moose found twelve (12) kilometres down the North Reagan Road off Highway 17,
2 – cow moose found six kilometres down the North Reagon Road, off Highway 17.
If you have any information about any of these incidents, you are asked to contact the MNRF's TIPS line at 1-877-847-7667 toll-free or Crime Stoppers at 1-800-222-TIPS (8477).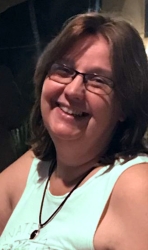 Latest posts by Brenda Stockton
(see all)