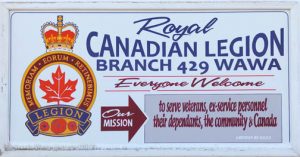 Summer's gone and September is here. The kids of to school and things are getting back to normal.
But what is normal in this world today?  With killings and mass shootings; people driven out of their countries, and in refugee camps. We who went through the war in Europe and the veterans who fought to get peace back into society are trying to forget all the bad things and have been promoting peace everywhere. Our younger generations went as peacekeepers to any spots where thing started to go wrong, figured they did the best they could.
But now we see the movie makers promoting films from the last war onto the big screen like the Eichman story and Schindlers List which was already a movie in the sixties. With the gamers, it is like a WW3 review and there is much more gore and killing than anyone can imagine. With the pace of life today there is road rage and on our highways there is more stress. Our police is not the old cop who walked the beat in our town in the thirties.  But they have to operate under tough rules and with modern equipment used to see if they can get a conviction which can be challenged by specialists in court with other equipment. And now they get PTSB and need headshrinkers to keep them alive.
We need to relax and take life a little easier and that is possible as the Legion Lounge will be featuring "Elvis is in the building" on September 8th from 7.00 till 10.30 pm. Also beside Elvis there will be Roy Orbison and Rock and Roll featuring  Johnnie 'Hurricane'. Cover charge is $10.00 and the Ladies will provide hot appetizers.  Come out and join with some good music, dancing and door prizes!
Work at the washrooms is progressing so they will be handicap accessible.
The first Membership meeting will be on September 13 at 7.00 pm.
The recruits who were just one day in the barracks, went to the Mess for breakfast. So one of them went to the cooks who dished out the rations and asked "Who buttered the bread?" so one of them said "ME", Then the young soldier said…. " But who took it off again!"
To all our Comrades sick at home, in the hospital or nursing homes, you are in our thoughts and prayers and we wish you well.
Sent from Mail for Windows 10

Latest posts by Nick Veldt
(see all)