Dakota House and Scott Ward will be entertaining everyone at the MMCC from 7 – 9 p.m., tonight and tomorrow evening.
Scott Ward is an Ojibway entertainer who is originally from Manitoba, Canada but now calls Victoria, BC his home. Scott Ward travels extensively across North America as a full-time Comedy Hypnotist and Motivational Speaker. Scott is also a certified Teacher and certified Hypnotherapist and co-author of the business book: "Energize Your Entrepreneurial Spirit". He is also is a member of the Victoria Magic Circle – Ring #183 (International  Brotherhood of Magicians).
Most people will recognize Dakota House for his role as Tee Vee Tenia on the CBC Series "North of 60". Dakota prides himself on being a strong role model for youth. For over two decades he has devoted much of his time to educating youth on motivation, self- esteem and making positive choices. He has travelled across Canada extensively, bringing hope and inspiration to youth through his Going Miles presentations, youth conferences and other special events.
Together these two strong people have created an exciting show that will feature mind-reading and other mentalist acts, as well as hypnosis for a spectacular evening that will blow you away!
Tonight, August 28 will feature Scott Ward as a Comedy Hypnotist and Dakota House with Scott Ward and their Mentalist Act
Tomorrow, August 29th will be a Magician Act and DeeJay Video Dance Party.
Both evenings tickets are $10 at the door. Please contact Nancy Andre at 705-856-1993, ext 226 for more information.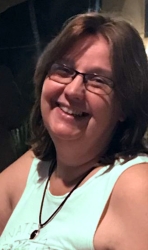 Latest posts by Brenda Stockton
(see all)