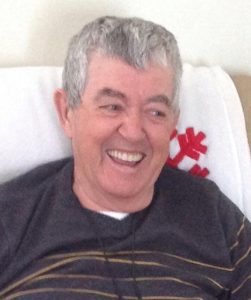 Passed away unexpectedly on Friday, June 22, 2018. Beloved husband of Rejeanne Vachon. Loving father of Chantal (Pierre), Richard (Sonia), Martin (Sylvie), Serge (Louise), Robert (Simone), the late Daniel (Denise) and Lucille (Carl). Loving grandfather of Stéphanie (Maxime), Nicholas (Frédérique), Luc (Stéphanie), Guillaume, Mathieu, Jade, Caroline (Michaël), Brandon, Bradley, Patricia and the late Sabrina. Loving great grandfather of Sheldon, Austin, William, Flavie and Lexie-Anne. Brother of Roland (France), Noëlla (Gilles), Margot (Gaétan), France (André), Francine (Jean-Pierre), Léo, Anne (Gérard) and Gérald (Cécile). Brother-in-law of Roger (Adrienna), Raymond (Diane), Micheline (Rocky) and Deborah (Wolf). Normand will be remembered by his many nieces and nephews.
At this time the family has chosen not to have a Celebration of his life.
A Celebration Norm's life will be held on the first anniversary of his death at his beloved camp at Whitefish Lake.
Cremation has taken place and he was laid to rest with his son Daniel in Quebec.
Arrangements entrusted to the P.M. Gilmartin Funeral Home, Wawa.