Today, Minister of Energy, Northern Development and Mines Greg Rickford released the following statement:
"Our government was elected on a promise to lower electricity bills for the people of Ontario. This included a promise to address governance at Hydro One.
Today, Hydro One has informed us that Chief Executive Officer Mayo Schmidt is retiring from the company, effective immediately.
The Board of Directors of Hydro One has also informed us of their intent to step down from their positions through a managed process that will conclude before August 15.
Given the critical importance of Hydro One to our province's electricity system, our government will be closely engaging in the leadership transition at Hydro One to ensure the stability of the system is preserved and consumers are protected.
First, we will play a key role in appointing the new Board, and will expect it to act in the public's interest.
Second, our government has prepared legislation that, if passed, will improve transparency and accountability at Hydro One. We will introduce this legislation during the upcoming sitting.
After years of rising electricity bills, this is a step towards our main goal—bringing down electricity rates for all Ontarians. Help is here."
---
Greg Rickford, Minister of Energy, Northern Development and Mines, today accepted a proposed letter of agreement regarding the future governance of Hydro One as proposed by David Denison, Chair of the Board of Directors.
This letter of agreement will be posted publicly on Hydro One's SEDAR profile at www.sedar.com.
Below is a summary of some of the key elements of the agreement.
A managed and orderly replacement of the Board of Directors
The entire Hydro One Board will resign and facilitate their orderly replacement on or prior to August 15, 2018.
Not later than August 15, 2018, the outgoing Board will, in a sequential manner, appoint a replacement Board of Directors qualified in accordance with the Governance Agreement to fill the vacancies created by the resignations without the need for a Removal Notice or a Hydro One shareholders' meeting.
The newly appointed board will hold office until the 2019 AGM.
The appointment of a new Chair
The newly appointed board will be responsible for appointing a new board Chair in consultation with the Province.
The retirement of the Chief Executive Officer
Mr. Mayo Schmidt will retire as CEO and as a member of the board effective on July 11, 2018.
Mr. Schmidt and the Company have agreed to the payment of a $400,000 lump sum amount on the effective date of his retirement in lieu of all post-retirement benefits and allowances.
Mr. Schmidt will not receive severance payment, retirement allowance or change of control payment.
The appointment of a new Chief Executive Officer
The replacement board will be responsible for appointing a new CEO. Paul Dobson, Hydro One's chief financial officer, has been appointed as acting chief executive officer until such time as the replacement board of directors, once constituted, can appoint a new chief executive officer.
The immediate reduction of board compensation
The current board has volunteered and will agree to immediately reduce board compensation to the levels contemplated by the pre-January 1, 2018 director compensation policy; current board members have also volunteered and will agree to forego any compensation for their service after June 30, 2018.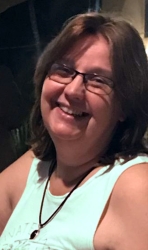 Latest posts by Brenda Stockton
(see all)