Weather – A mix of sun and cloud. 30 per cent chance of showers this morning and early this afternoon. Fog patches dissipating early this morning. High 25. Humidex 31. UV index 8 or very high.
Marine – Wind south 10 knots becoming light early this morning then becoming southeast 10 late this morning. Wind increasing to southeast 15 Wednesday afternoon. Waves one-half metre or less. Chance of showers this morning with a risk of thunderstorms.
Forest Fire News –
Regional Fire Situation – July 2, 2018
By mid-afternoon, there were seventeen active fires across the Northeast. Six of these fires are not yet under control, while eleven are either being held, under control or being observed. Recent lightning has sparked several new fires in the Sudbury and North Bay regions.
North Bay 13 is 1 hectare and not under control. The fire is located on an island in Lake Temagami.
North Bay 10 is 4 hectares and is not under control. This fire is located west of Sturgeon River Provincial Park.
Parry Sound 17, located near Go Home Lake, is 2.9 hectares and is being held.
Timmins 6 was discovered on June 27 and is located northwest of Timmins. The fire was resized at 62 hectares and is now being held.
The forest fire hazard ranges from moderate to high in the southern areas of the region, while the northern portions of the northeast are showing a low to moderate hazard.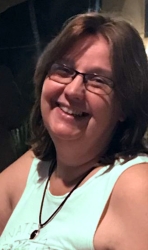 Latest posts by Brenda Stockton
(see all)