The Fifth Annual Wawa Music Festival is set to begin this evening with the Jazz Hats beginning at Woody's at 6 p.m. The music will continue all weekend long with 30 different musicians/groups playing on seven stages throughout the community.
The Music Festival also features a Street Fair on Broadway Avenue, with vendors, busking stages, activities and games for the kids. Remember that the Street Fair is free!
If the weather does turn to rain, the MMCC will become the hub, featuring the Indoor Street Fair Music and family activities. The Tourist Information Centre's busking stage will be inside the TIC, and the Legion workshops (Harmonica and Songwriting) will be held inside.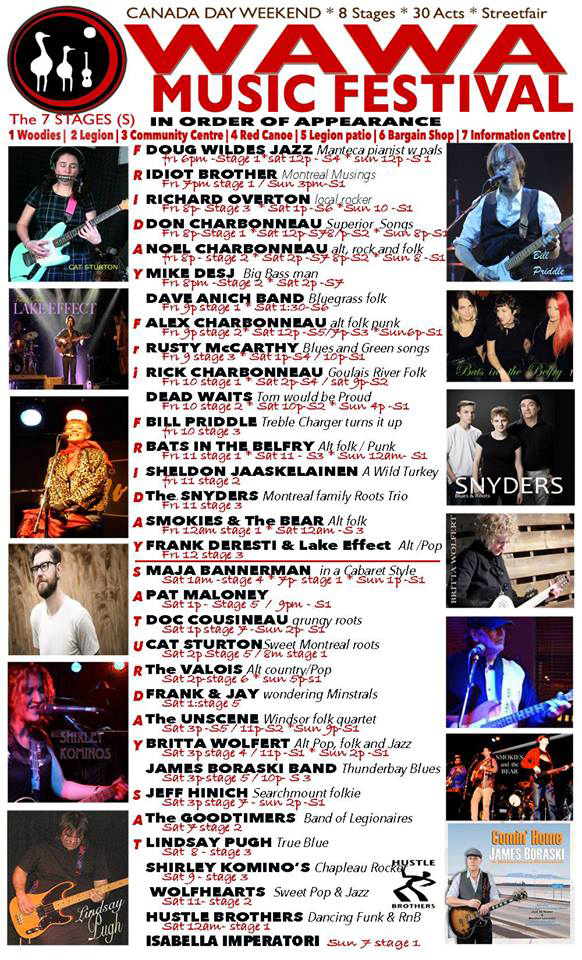 Organizers say that unfortunately 'Smokie and the Bears' have been called away to fight fires. In their stead, Valerie Powley and Shirley Kominos will rock the stages with 'Ladies Sing the Blues' and Val's incredible tribute to Janis Joplin.
Don't forget to purchase your weekend passes today – Tourist Information Centre, the Lakeview Hotel, Young's General Store, the Royal Canadian Legion or the Red Canoe has one waiting for you!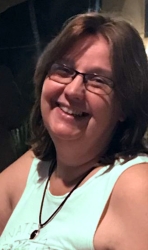 Latest posts by Brenda Stockton
(see all)