Annika and her family would like to thank her many supporters as she continues her track and field competitions this summer.
Thank you to the Royal Canadian Legion Branch 429 for their financial support as she goes on in July to compete in St. Catharine's in the Royal Canadian Legion provincial track and field competition.
Kyla Becker, Infinity Wellness, has been leading her in strength training since last fall and Annika has improved her overall strength which has helped her to excel in her jump and sprint abilities.
The Rotary Club of Wawa helped with the purchase of the high jump equipment that is shared with Ecole St Joseph. This equipment has been essential to her training here in Wawa;
and we would like to thank Michel Lavergne , Mark Szekely and Lucille Vachon-Case for allowing access to the gym and equipment for Annika to use.
Annika and her father/coach/manager, Steve, have travelled to indoor meets throughout the fall and winter and to the spring outdoor meets driving on weekends to Toronto, Cambridge, Timmins, Sudbury and Thunder Bay. She was offered training by Coach Chris Timm (Laurel Creek Track & Field Club of Waterloo), when he selected her for Team Ontario in the 2018 Ontario vs Quebec U16 (Midget) Dual Meet.
She continued to train with the Laurel Creek Club during the March Break and Coach Timm continues to coach her via video and at the southern Ontario meets.  Annika has just won gold at OFSAA (Ontario secondary school meet in Toronto) as a first-time competitor at the school level.  She will also be competing at the Athletics Ontario Outdoor Track and Field championship in Windsor and is hoping to compete at the Ontario Summer Games in London.
If all goes well in July, she will be at the Royal Canadian National Track and Field competition which will be held in Brandon Manitoba this August.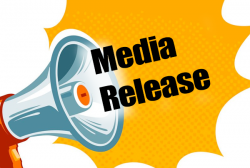 Latest posts by This Media Release
(see all)