Jun 7, 2018 @ 13:54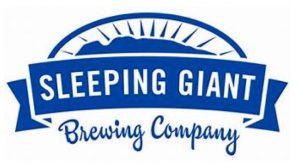 The LDHC Foundation Summer Wine Tasting Event will feature two Northern Ontario craft beers this year along with 5 wines from around the world.  Northern Logger and 350 Ale from Sleeping Giant Brewing Company in Thunder Bay will be available for tasting and purchase.
Located on the largest fresh water lake in the world, Sleeping Giant Brewing Company's craft beers are inspired by Lake Superior and the northern wildness with its rich Canadian heritage. The brewery is just a few minutes from Canada Malting Co., meaning both the water and malt is sourced locally.
Since 2012, after much experimenting, tasting and testing, the craft brewery began preparing its magic through carefully considered recipes. Sleeping Giant Brewing Company produces a distinctive line-up of easy drinking, full-flavoured beer with the perfect balance of deliciousness, attitude and northern provenance.
Plan to get your tickets early for this great event. They are available at the LDHC Admitting Desk.
For more information about the Foundation or how to donate today contact Crystal Lutz at 705-856-2335 extension 3219 or email us at [email protected].
Generous Hearts ~ the key to a healthy future.
Generous Hearts ~ the key to a healthy future.